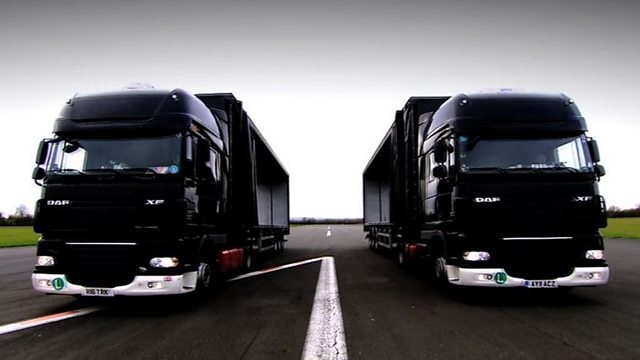 Latimer and George Sampson's Teleporting Trucks
World Champion of Magic Jason Latimer and Waterloo Road actor and Britain's Got Talent winner George Sampson get the big toys out in their final Location Grand Illusion of the series.
In this astonishing trick, they will attempt to teleport five volunteers between two moving trucks. With no stage curtains to hide behind, or trap doors in the moving tarmac, this illusion will leave the witnesses on location and the viewers at home utterly baffled.