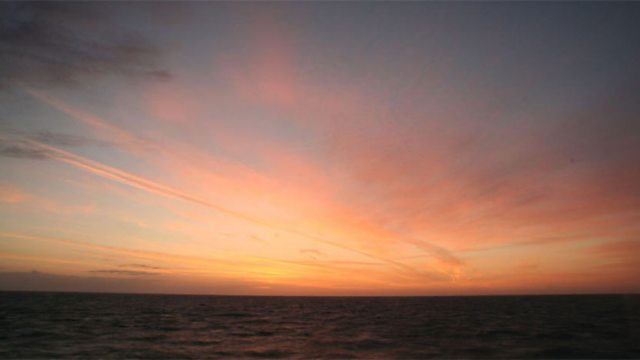 Thought for the Day - Rt Rev Graham James
Good morning. As we've been hearing sixty years ago the death of King George VI took the nation rather by surprise. He was only fifty-six. His health was too poor for him to go on an extended overseas tour. So Princess Elizabeth and Prince Philip were sent in his place. But within a week of their departure, the King had died. Not being present when a much-loved parent dies is a deprivation, one the Queen knows personally.
The majority of the British population now has no experience of any other monarch. The consistent and unforced appreciation expressed for the Queen and her service to the Commonwealth is one of the most remarkable unifying features of our time. It is the Queen's strength of character and resilience which has won such admiration.
It was not always so. We tend to think of the 1950s as exceptionally deferential. But in 1955 John Grigg, then Lord Altrincham, caused a storm when he criticised the young Queen's speeches. He likened the utterances which were put into her mouth to those of a schoolgirl captain of the hockey team". He wanted more feelings and passion, less reticence and restraint. As time has gone on, many of us have come to admire the sure-footedness of our constitutional monarch, not least because of her restraint, a quality not prominently on display now in the rest of our public life. It's the currency of our time to ask someone how they feel after some traumatic experience or testing situation. We've forgotten how strange such lack of reticence would have seemed not so long ago.
One of the most neglected and unfashionable doctrines of the Christian Church is known as "the doctrine of reserve". It's about discretion. It says that the deepest Christian beliefs should not be loosely discussed in a setting where they would be mocked or misunderstood. It's not about keeping anything secret but acknowledges that speaking rarely and carefully about our deepest convictions honours their importance.
In one speech each year the Queen seems to have become more personal as time has gone on. Her Christmas messages refer not just to events in the past year or her family but also to the way the Christian faith sustains her life. She speaks of trusting God and faith in Christ entirely naturally. You can't mistake the foundation of faith at the heart of the Queen's life and service to the nation and it's all the better for not being on explicit display all the time. Today many will be grateful for sixty remarkable years and also for the reminder that some truths are too deep for easy words.