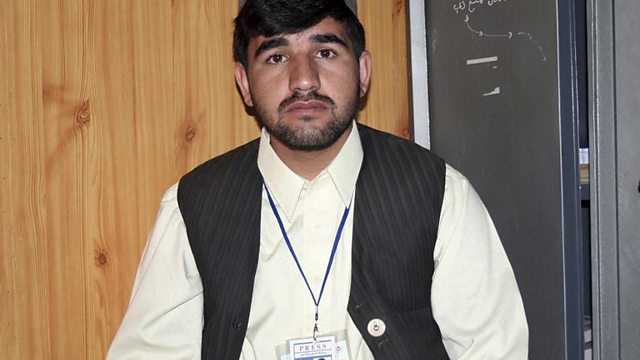 25/02/2012
A fresh look at the week's global news from the World Service's 27 language sections, every week with David Amanor.
REMEMBERING FALLEN COMRADES
"I believe that it's endless. (For) every casualty… we will remember all our colleagues who are gone." As the World Service these week reported the deaths of journalists Marie Colvin and Remi Ochlik in Homs, we remember our colleagues in the Language Services who died on duty. Meena Baktash was head of the BBC's Kabul bureau when Afghan journalist Ahmed Omed Khpulwak was killed by a US soldier last July.
BEHIND THE SCENES AT BBC SOMALI
This week a major conference was held in the UK about the future of Somalia - how to end years of fighting and instability that shows no sign of abating. As presidents, prime ministers and politicians gathered in London world to deliberate and diplome, we spoke to Yusuf Garaad Omar and Abdullahi Abdi of the Somali section to get the inside stories.
ONLINE GREATEST HITS
Internet guru Falko Mortiboys gives the rundown on the big-hitting stories across the World Service language sites this week.
THE ARABIC SERVICE AT THE OSCARS
Reporter Wassim Sayegh swaps his flak jacket for a tux. The BBC Arabic correspondent who has reported from war-torn Iraq and Lebanon, heads to Hollywood for a rather different assignment - this year's Academy Award ceremony, and to an infamous aftershow party.
(Image: BBC reporter Ahmed Omed Khpulwak. Credit: Reuters)
Last on
Mon 27 Feb 2012
01:32

GMT