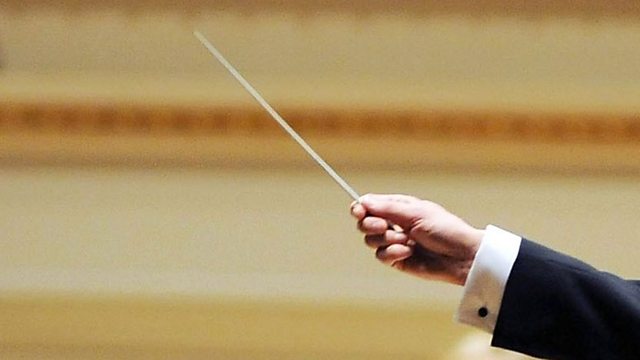 Friday Night Is Music Night - BBC Concert Orchestra Celebrating 60
Ken Bruce salutes the BBC Concert Orchestra on their 60th anniversary and recalls the life and music of the man they called "Mr Friday Night" - Sidney Torch.
Tonight's featured archive concert features a Friday Night is Music from 25th July 1969 recorded at the Assembly Hall, Worthing. Sidney Torch conducts the BBC Concert Orchestra with guests Valerie Masterson (soprano), John Mitchinson (tenor), Leslie Fyson (bass); William Davies (piano) and vocal group "The Friday Nights". Jimmy Kingsbury presents.
Sidney Torch was born Sidney Torchinsky on 5th June 1908 in the hustle and bustle of London's Tottenham Court Road. His first professional appearance was as an accompanist to the violinist Albert Sadler. His early career involved playing for silent films and he soon graduated to the organ, becoming one of Britain's leading theatre organists during the 1930s. He was organist at the Regal Marble Arch 1932-34. From there he moved to the Regal, Edmonton, and then the Regal Kingston before opening the magnificent Wurlitzer at the Gaumont State in Kilburn which was then the largest cinema organ in England.
During the war he served in the RAF. Based in Blackpool he trained as an air gunner and attained the rank of Squadron leader but as conductor of the RAF Concert Orchestra he became fascinated by the art of the orchestral arranger. He started composing as well sometimes in his own name and often using the anagram "Denis Rycoth". After the war he worked extensively in radio on programmes such as Much Binding in the Marsh.
In 1953 he devised the successful formula for BBC Radio's Friday Night is Music Night, in which he conducted the BBC Concert Orchestra regularly until his retirement in 1972. Friday Night is Music Night was "to help people relax after the week's hard work and put them in the right mood for a happy weekend". Sidney's tenure on the show produced a wealth of fine orchestra arrangements and compositions - some of which are still regularly performed by the orchestra today.
Sidney was a stickler for discipline - many a singer quavered under the so called "glare of the torch" they received when they displeased him. He was a perfectionist and could be difficult. He admitted that he was often cruel to his producers but felt that they probably benefited from the experience. But after a disagreement with the BBC management - Sidney left the show in 1972 and went into retirement.
Today, the 60 musicians who make up the BBC Concert Orchestra broadcast weekly in BBC Radio 2's Friday Night Is Music Night. They are equally at home playing Bach and Beethoven as accompanying Dame Shirley Bassey. In this 11-part series, Ken Bruce trawls the BBC Concert Orchestra archives for some classic performances from their first 60 years.