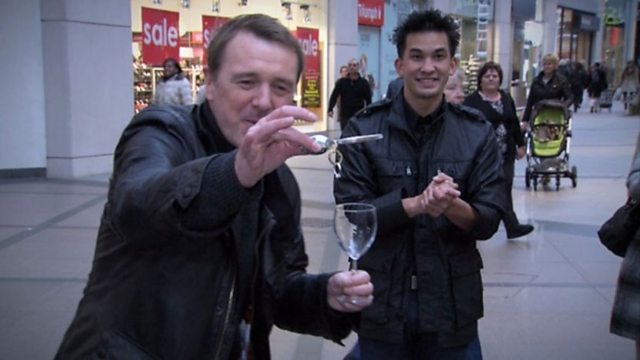 Street Magic with Latimer and Phil Tufnell
World Champion of Magic Jason Latimer and England cricket star and sports personality Phil Tufnell have come up with a crafty trick that will amaze passers by.
Taking three rings from volunteers in the crowd, Phil uses his magic skills to join them together, using just a glass and a spoon. Now he's done the easy part, Jason has to figure out how to return them to their rightful owners again!