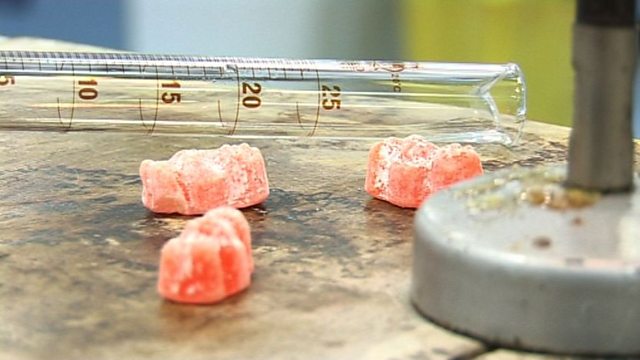 Mayo's Screaming Jelly Baby!
Simon Mayo's in the lab with a listener whose science experiments have a habit of going haywire...
Dr Jonathan Speed wrote in to Simon and the team, to confess that a science experiment he performed for kids, the "Screaming Jelly Baby", took an explosive turn when a lack of small sugary figures forced him to use a much larger sugar covered snake. Let's just say it was a good job he asked the students to sit three rows back.
Dr Speed invited Simon and regular drivetime sports news reader Matt Williams to University College London to see how the experiment should be done - and as an encore he shows us how he makes 'Elephant's Toothpaste'.
These experiments have been performed in carefully controlled laboratory conditions using an expert, and under no circumstances should you try them at home.