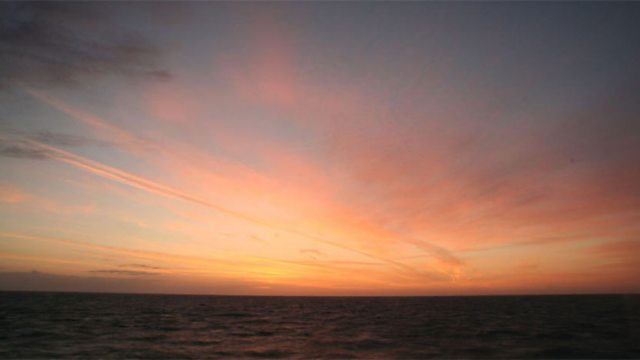 Thought for the Day - Rev Joel Edwards
Good morning
Yesterday I finished two days of strategic planning.
Day one included two hours of discussions about social networking and our communication systems. The conversation reminded me that it's one thing to drag yourself to the brink of the 21st century by sending off the occasional tweet but inhabiting the world of cyberspace requires an altogether different mindset.
And it's not just a rich world pastime. The top ten social network nations includes places like the Philippines, Turkey and Peru. In the last 3 months of 2011 Africa dispatched eleven and a half million tweets.
So yesterday three articles about social networking caught my eyes. Two of them reminded me why I'm still ambivalent about the whole thing. The first was about a man who spent 12 hours in custody when he arrived in the United States. His tweet saying he would "destroy America" was taken quite literally by the security forces.
Another column reminded us of Phil Hall's evidence to the Leveson Inquiry last October. The former News of the World editor suggested that Twitter and Google are far more dangerous than newspapers. But perhaps he would say that.
A third story really drew my attention. It came from the Queens Park Rangers captain, Joey Barton. Fed up with his treatment from the traditional press, Mr Barton took to tweeting. Within two days he had a following of 60,000 people with whom he could share an unedited version of himself. Not the 'bad boy' of football, but the articulate man of integrity he sees himself to be.
Our social networks give us incredible megaphones for our messages. There is something appealing about speaking about ourselves without interpretation. But who's to say that our self portraits necessarily add value to the common good?
And if the medium becomes more sacred than the message we offer, we're probably heading in the wrong direction.
As a Christian I find this really challenging. For our faith must have the confidence to explore new means with which to present a message about a God who may also challenge the very foundations of my social and cultural norms.
Informed faith will value the opinions shaped and shared by a network of communities scattered across the globe. But it will still recognise that the truth about us is best discovered in our lived experiences together.
It's not crowd control. It is community. And it's still a great way of adding value instead of just saying what you think.