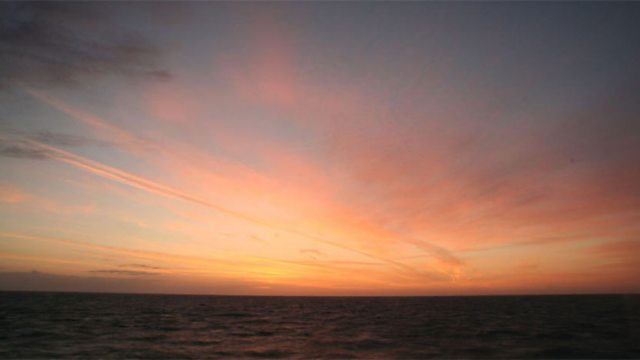 Thought for the Day - Rev Professor David Wilkinson
Good morning. Today is the fortieth anniversary of Bloody Sunday, when soldiers shot dead thirteen Roman Catholic civil rights marchers in Derry. In the light of the Saville Inquiry and a government apology, there's been debate this year as to whether an annual memorial march should continue. Nevertheless, Bloody Sunday itself is an important reminder of the spiralling consequences of unjust violence.
In his memoirs, Bishop Edward Daly described how this day cast a long and lingering shadow on history, increasing IRA recruitment, paramilitary violence and years of troubles. He speaks with authority, as he was the priest waving a blood stained handkerchief in front of the body of one of the victims, the teenager Jackie Duddy. It became for me one of the iconic photographs of that tragic day. Yet in Daly is also an image of compassion and risk.
While religion was baptised by political and violent movements in the midst of the troubles, many people of faith worked at great personal cost for peace. At the height of some of the violence I was shown around Belfast by a young Christian couple whose small house backed onto the peace wall which separated the nationalist Falls Road and the unionist Shankill Road. Every night stones and flaming bottles were thrown over the wall. In the morning my friend Andi would walk through the gate in the wall and work with young people in both communities, often having to negotiate on their behalf with paramilitaries. This couple courageously lived and worked in that place, because they believed that Jesus is the breaker of barriers, and both the promise and model of peace.
This belief is also embedded in the band U2's Sunday, Bloody Sunday. Continuing violence leads to the lament of 'How long do we sing this song'. However on top of this comes a lyric of hope, in which they sing that the real battle is 'to claim the victory Jesus won' over the violence of the cross on the Sunday of resurrection.
Strangely this day, also happens to be the anniversary of the assassination in 1948 of Ghandi, on his way to a prayer meeting. He believed that 'non-violence requires an even higher kind of courage than violence'. His life, along with many other lives not only of people of faith, provides a violent world with a different way forward.
It may be that sometimes force is the last option in the struggle for or the sustaining of justice. Yet the lesson of Bloody Sunday is that unjust violence leads to conflict that can last for generations. And that lesson may be of contemporary significance for the current unrest in Syria.