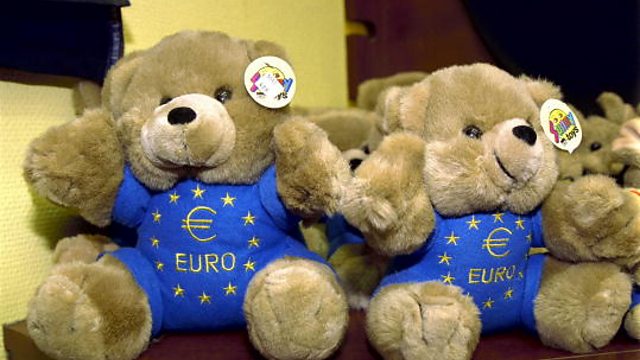 18/02/2012
A fresh look at the week's global news from across the World Service's 27 language sections, with David Amanor.
I'M COVERING THE EURO - GET ME OUT OF HERE!
Its been a desperate week for Greece as the Eurozone crisis hits home once again. There was smoke and cinders in Athens a week ago - the aftermath of riots over the latest austerity measures, and then followed arguments over whether some countries wanted Greece in or out of the Euro club. But whether or not Eurogedden descends, economic terms like deficit, bailout and austerity have cropped up so many times in the past three years, it leaves some programme makers tearing their hair out to think up new ways of relating the story to their audiences. How do they do it? The Fifth Floor brought together Artyom Liss of BBC Russia, BBC Africa's deputy editor Josephine Hazeley, and the head of the Urdu Service Aamer Ahmed Khan.
BEATEN IN BIHAR
We heard this week that our BBC Arabic reporter in Yemen, Abdullah Ghorab, was attacked in Sanaa by an armed gang - thought to be supporters of the outgoing president. And last week we got a close-up account of war reporting from Mohammed Ballout, but as a journalist you don't have to be posted to a conflict zone to get your bones bruised or broken. Amarnath Tewary, a reporter based in the Indian State of Bihar, was recently assaulted outside his home. He tells us how he believes the attack was politically motivated.
ONLINE GREATEST HITS
Internet guru Falko Mortiboys gives the rundown on the big-hitting stories across the World Service language sites this week.
DESPERATE JOURNEYS
For journalists, sometimes just getting to the story itself poses unusual and perilous risks. Hear about journeys traversing the mountains of Afghanistan, the rivers of Nicaragua, and the city streets of Vietnam.
(Image: Teddy bears emblazoned with the Euro sign. Credit: Getty)
Last on
Mon 20 Feb 2012
01:32

GMT