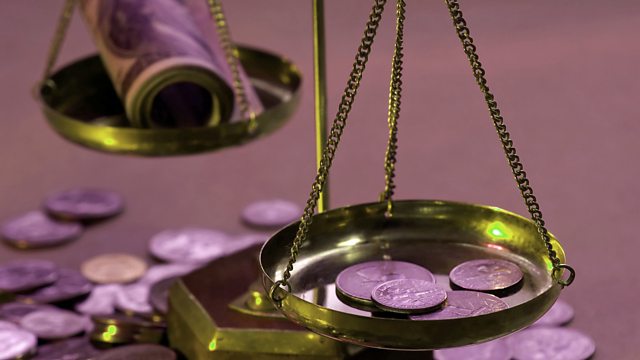 In the Balance: When to go bust
How do you know when it's time to go bust? In The Balance this week looks this very question. Can you choose a time? Can it be managed?
Joining Steve Evans are people who know a thing or two about economic fireworks. Dr Domingo Carvallo, was the former Economics Minister in Argentina at the time when the country went bust. He's now teaching at Yale in the United States. And Artur Fischer, the joint Chairman of the Berlin Stock Exchange who has, in his time, also rescued a few companies from going broke. Plus Paola Subacchi who is a heavy-weight thinker with Chatham House, the international think tank, in London.
Also how can you try and convince a sceptical public or workforce that they need to take a pay cut, do a new job, or use a different currency? Our panel discuss some of the metaphors used by politicians in relation to this crisis. Plus our regular management consultant turned comedian Colm O'Regan observes that leaders have ways of telling the rest of us that something bad may be visited upon us soon.
Last on
Mon 20 Feb 2012
02:32

GMT