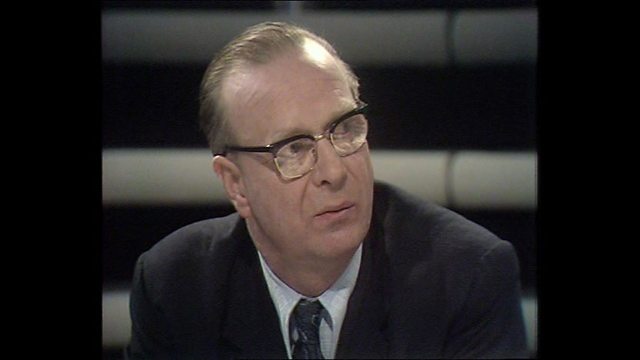 Gerry Fitt on the Widgery Tribunal
David Dimbleby introduces a discussion on the state of affairs in Northern Ireland in the wake of Bloody Sunday by reporting the opposition of the Northern Ireland Civil Rights Association and the Official IRA to the tribunal being set up to look into the events of the day.
He then asks Gerry Fitt, leader of the nationalist SDLP in Northern Ireland, for his reaction to the setting up of the tribunal. Fitt replies that he has serious misgivings about the constitution of the tribunal and the fact that it was commissioned by the British government, who control the British Army.