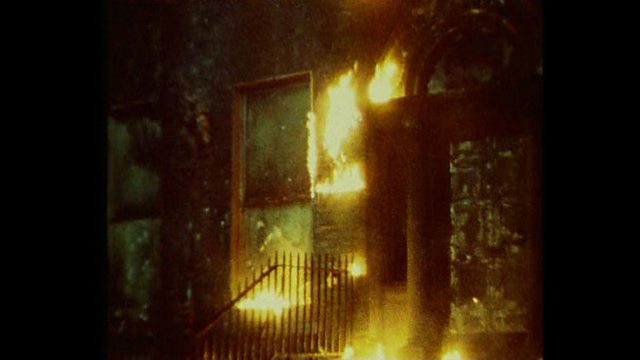 British Embassy burns down in Dublin
The British Embassy in Dublin is burnt down amid protests following Bloody Sunday in Londonderry. A crowd estimated at 6000 gathered outside the building for the second night running in what were initially peaceful protests before someone hurled a gelignite bomb.
Several British-owned firms in the city had their properties damaged, while workers marched through Dublin's streets in memory of those who died in Londonderry as many businesses and services shut down on what was declared a national day of mourning in the Republic of Ireland. The Irish President Eamon de Valera and the Taoiseach Jack Lynch attended mass in Dublin's Pro Cathedral as the government reflected the mood of its people.