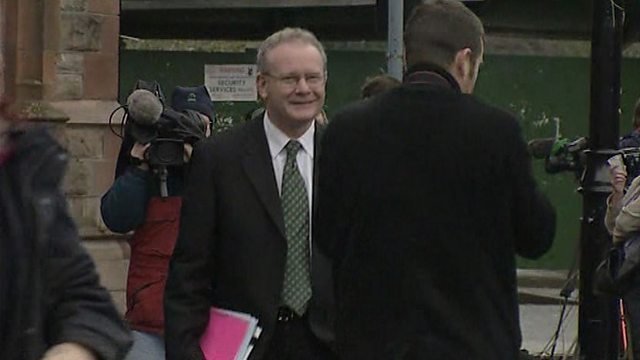 Martin McGuinness gives evidence to Saville Inquiry
Sinn Fein MP Martin McGuinness gives evidence to the Saville Inquiry in Londonderry, admitting that he was the second in command of the Provisional IRA in Derry on Bloody Sunday.
However, he refused to answer several questions on the whereabouts of Republican safehouses and guns, leading to a rebuke by Lord Saville for "depriving us of the opportunity of discovering the full facts". McGuinness said that he did not have anything to hide but felt that he couldn't answer due to the Republican code of honour.