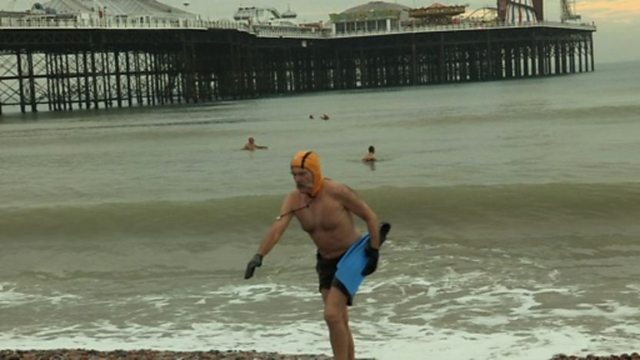 Wild Swimming in Brighton
Bella Kardasis explains her love of swimming in the sea at Brighton, whatever the weather, as part of a Big Splash series on Wild Swimming.
Bella worked with 21CC to create the piece, a BBC project which enables people to create multimedia content to be broadcast across the BBC.
Through workshops 21CC provide people with the skills to create film, radio and animation, also giving them the chance to work with BBC teams and content makers.