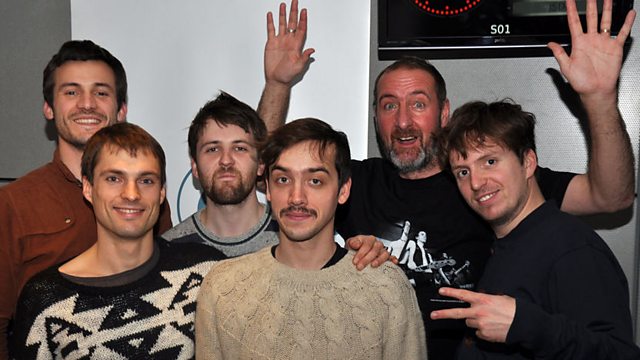 Fránçois & The Atlas Mountains - Interview with Marc Riley
Fránçois and The Atlas Mountains join Marc Riley in the studio.
Bristol based since 2003, French man Fránçois Marry started making music by playing keyboards with his feet. Now onto his 4th album he's picked up a full band and releases 'E Volo Love' on January 23rd, the same day as single 'Les Plus Beaux', which Marc's been playing loads on the show.
So tune in and just enjoy!!!