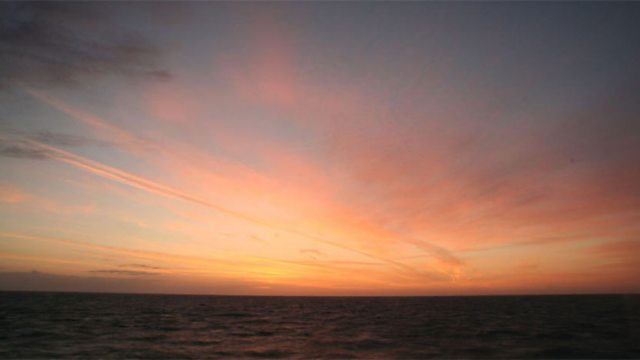 Thought for the Day - Rev Professor David Wilkinson
Good morning. Today's the first day of the Chinese New Year. It's a time of family celebration, the giving of gifts and this year especially a time of hope. For children born in this year of the dragon are said to be destined to be successful, wise and wealthy. In previous dragon years, this has led to baby booms and last month the Chinese state news agency reported that the country was anticipating a 5% increase in the number of babies this year.
The dragon, the only mythical creature among the 12 animals of the Chinese zodiac, is regarded as a symbol of power, majesty and intelligence. In western culture, it is seen as a fire-breathing terrifying creature, viewed by some early Christians as symbolising evil. But the world of St. George and Harry Potter is a long way from the way the dragon is seen and revered in Chinese thought. Going back to ancient times, dragons were seen as protectors of the helpless in the midst of a harsh and changing environment. Some have suggested that the dragon symbolises all the hopes of the people. While the image of dragons may be very different between cultures, it's interesting how common is the belief that life needs help from something or someone greater than ourselves.
Here the dragon has some interesting resonances. Yesterday, I was wandering through Durham Cathedral and was surprised to hear the sound of carols. It was in fact the Epiphany procession, celebrated by many churches in January, recalling the visit of the wise men from the east to Jesus. This of course concludes another festival of the giving of gifts and family celebration. At its heart, once again is the focusing of hope for the future in someone greater than ourselves, this time in a child in whom Christians experience God as the one who saves and helps.
There is much to learn and celebrate in different cultures and religions. Indeed, in Alain De Botton's new book, 'Religion for Atheists', he argues that religions can teach us much about such things as community life, communication and compassion. Yet he has little time for the 'superstitious nonsense'. However, this so called nonsense is key to so many religious lives. For me, it is only with the help of divine presence and power that I experience real depth in community and compassion.
The Chinese Year of the dragon is a time for celebration for so many in many parts of the world, but it also may raise the question of where do we put our hope.
And so happy new year or xīn nián kuài lè.