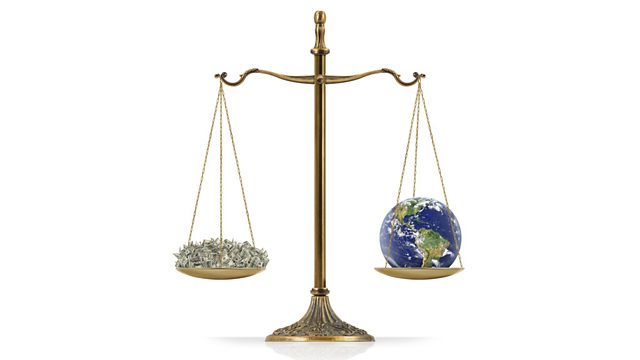 When is big too big?
When a company has revenues bigger than a eurozone bailout package you know it is big. And by that measure Xstrata and Glencore's multi-billion dollar merger is big. So when is big just too big?
Join Justin Rowlatt and his guests as they discuss that on In the Balance. This week Justin is joined by Jonathan Brookfield is Professor of Strategic Management and International Business at Tufts University in the USA, Mmasekgoa Masire-Mwamaba who is the deputy Secretary General of the Commonwealth Secretariat and Mark Goyder who is the founder director of Tomorrow's Company.
Plus pain and suffering: Having just agreed to a tough package of cuts, Greek leaders have been told to go right back and make some more. So is there any way of sharing the pain of austerity? In the Balance's resident scribe, Colm O'Regan, considers the question and Justin Rowlatt puts it to the panel.
Last on
Mon 13 Feb 2012
02:32

GMT