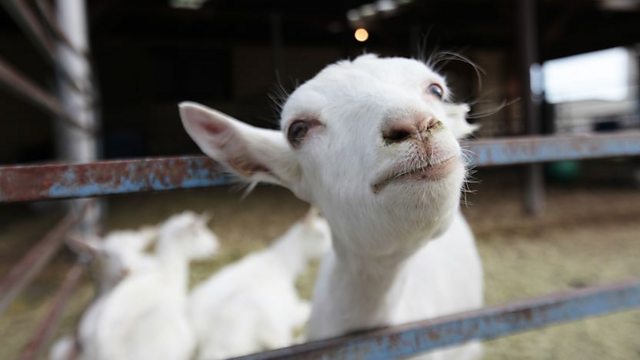 The goats with spider genes and silk in their milk.
Prof Randy Lewis shows Adam Rutherford genetically modified goats at a farm at Utah State University, US, which produce large quantities of a spider silk that is among the strongest substances known to man.
The transplanted gene means the goat produce milk containing an extra protein, which is extracted and spun into spider silk thread.
Credits
| Role | Contributor |
| --- | --- |
| Presenter | Adam Rutherford |
| Director | Matthew Dyas |
| Executive Producer | Aidan Laverty |
| Writer | Matthew Dyas |