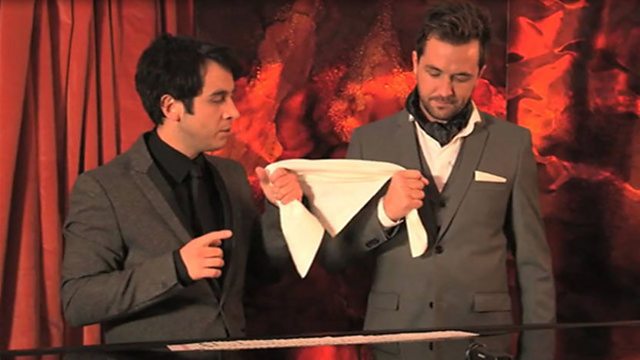 Pete Firman's Psychic Napkin
Top comedy magician Pete Firman has some mind-bending magic for our host Darren McMullen. In this trick, he will ask Darren to choose a card from a shuffled deck, then read his mind with the assistance of a special table napkin.
Having amazed Darren with his extra-sensory skills, Pete lets Darren in on the secret. Follow the steps at home and you could soon be amazing your family and friends with this card trick.