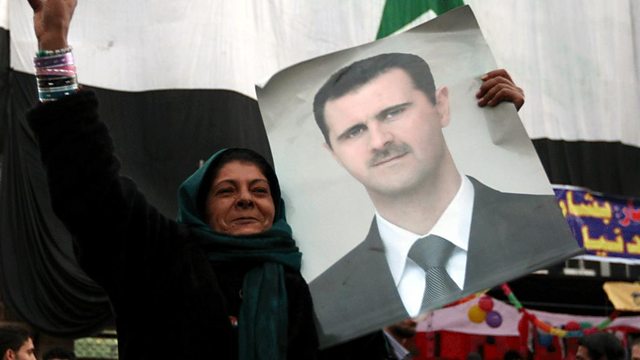 04/02/2012
A fresh look at the week's global news from the World Service's 27 language sections, with David Amanor.
REPORTING SYRIA: INSIDE THE 'UGC HUB'
"International media outlets are restricted in Syria, making it difficult to verify the claims of either side" is a line you may often come across in BBC News articles and stories about the unrest in Syria.
This week on The Fifth Floor we explore the implications of this for the Arabic Service - with such tight reporting restrictions, how do they verify the videos and reports coming out of the country?
TV editor Edgard Jallard and reporter Feras Kilani give a remarkable insight into how they try to separate fact from fiction, and how social media websites and user-generated content (UGC) have revolutionised their newsgathering operations.
FROM RUSSIA WITH LOVE
From the BBC's Moscow bureau, Maria Vassilieva gives her five step survival guide to a wintry Russian protest
ONLINE GREATEST HITS
World Service internet guru Falko Mortiboys gives the rundown on the big-hitting stories across the BBC language sites this week.
BEATING THE CENSORS
A number of the World Service's language sections are banned or restricted in several countries.
For instance, BBC Persian is banned in Iran where the authorities consider it to be untrustworthy, and the Chinese Service website - or BBC Zhongwen - is blocked by the censors there who say it is incompatible with China's media laws.
So does the BBC World Service beat the censors?
And why should our language services attempt to circumvent censorship in the first place?
Karl Kathuria from World Service Future Media, Ibrat Safo of BBC Uzbek and the Chinese Service's Lili Wang discuss the issues - and get tested on some censorship myths.
(Image: A Syrian supporter of the government holds a portrait of President Bashar al-Assad during a pro-regime rally in Damascus. Credit: AFP)
Last on