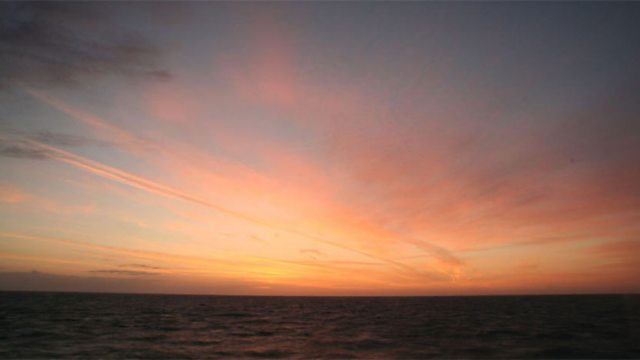 Thought for the Day - Rt Rev Graham James
Good morning. Exactly one hundred years ago this week Robert Falcon Scott and his four companions were on the final stages of their epic journey to the South Pole. They'd endured terrible conditions. The ponies and dogs with which they'd set out had already perished or turned back. The expedition had become a simple battle between human beings and the frozen planet. It was an endurance test to the ends of the known earth.
It had also become a race. One they lost. Once they reached the South Pole they found the heart-breaking evidence that Roald Amundsen and his Norwegian team had beaten them to it. Scott wrote "Great God! This is an awful place and terrible enough for us to have laboured to it without the reward of priority…all the daydreams must go; it will be a wearisome return."
But, of course, there would be no return for any of them. Months later when their bodies were found and their diaries and other papers retrieved, the story of their deaths and especially of Captain Oates' self-sacrifice would be told. Their courage became a rallying call to nation and Empire. They had cared for the weakest among them. They weren't simply plucky losers. A national newspaper published a poem by an eleven year old girl, Mary Steel, which caught the mood.
"Though nought but a simple cross
now marks those heroes' grave
their names will live forever
O England, land of the brave!"
Scott's reputation, so high for so long, was bound to be subject to revision. Thirty years ago several studies suggested he brought a good deal of the misfortune upon himself. He was accused of being insufficiently prepared, a bungler and a poor leader of men. Aspects of his character, particularly his stoicism, which were admired in one age seemed decidedly less appealing in another. A more positive view now seems to have emerged. Any mistakes are acknowledged but the human dignity he and his companions demonstrated remains as persuasive as ever. Their story is an iconic mix of suffering and achievement, tragedy and triumph. Such things touch us more deeply than effortless success. Human beings seem to need agony with their ecstasy. It's more than exploration of our planet which makes the story of Scott and his team resonate still.
Christians sometimes claim that no one could possibly have invented a religion with a suffering saviour whose death was really a victory and whose tragedy became a triumph. Yet there is much in our human makeup which is fascinated by those who pay the ultimate price for adventurous living. That's maybe why Christianity still has such a powerful emotional appeal. It's also why Scott's story remains an inspiration a century on.