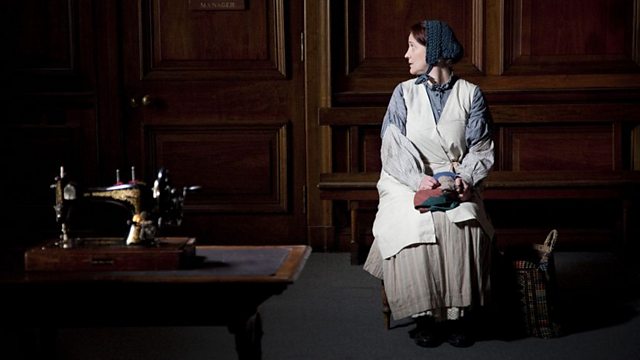 1911: Industrial Unrest in Glasgow
Witness and active member of the Clydebank Singer Sewing Machine strike , Jane Rae, tells the story of what happened during the Singer factory strike.
1911 is a time of growing industrial unrest throughout Britain as the industrial workers begin to protest against their wages and conditions. Twelve women walk out of work at the Singer sewing machine factory in Clydebank in protest against new working practices that meant more work for no more money. The Singer factory is a huge industrial plant, the largest sewing machine factory on the planet. On the 21st of March it is brought to a standstill as most of the eleven thousand workers, both men and women, join the strike.
Credits
| Role | Contributor |
| --- | --- |
| Jane Rae | Pauline Goldsmith |
| Director of photography | Neville Kidd |
| Animator | John McGeoch |
| Writer | Emma Lennox |
| Producer | Carolynne Sinclair Kidd |
| Executive Producer | John Archer |
| Director | Clara Glynn |