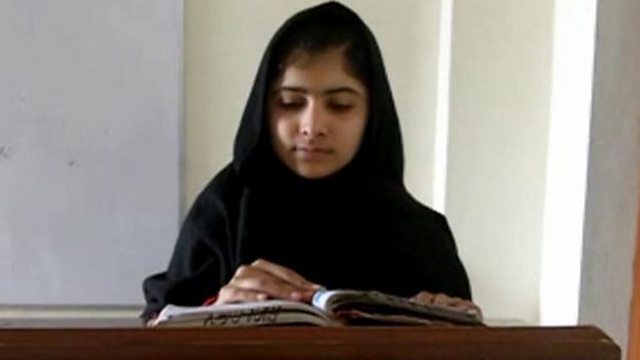 24/01/2012
Extraordinary personal stories from around the world.
Today, living under Taliban control in Pakistan's Swat Valley was a nightmare for 11-year-old Malala Yusafzai.
Most people were too frightened to speak out. But in 2009, Malala was asked to write an online diary for BBC Urdu under a pen name and she didn't hesitate.
She's recently received a national peace award from the Prime Minister.
Letlhogonolo Mafela was born without arms. Now 19, the South African student hasn't let his disability stand in his way.
He learned to write using his toes and has just passed his final school exam with flying colours.
And we hear from Helen Leigh who is part of a record breaking team of British women who rowed across the Atlantic naked.
Last on
Wed 25 Jan 2012
13:05

GMT