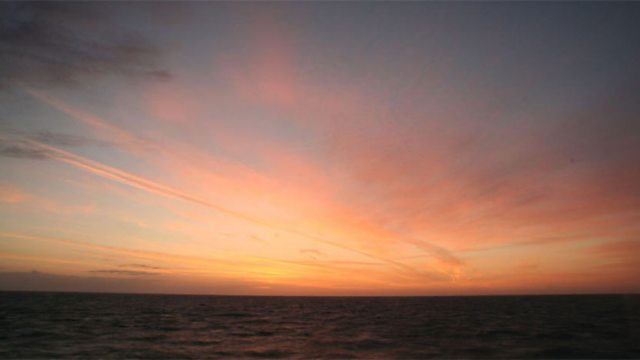 Thought for the Day - Canon Dr Alan Billings
When I was a parish priest, I began each day by saying morning prayers with my curate. We used the morning office of the Anglican Franciscans. Its opening prayer begins: 'The night has passed and the day lies open before us, let us pray with one heart and mind.' I always felt the words 'the night has passed and the day lies open before us' gave a wonderful start to the day, suggesting that we can make something of it without being held back by what has gone before. It's in that spirit that I also want to begin a new year – the old has passed, the new lies open before us.
Of course, it would be absurd to suppose that we can simply shrug off the past. For good or ill, there are always things done and said in the old year that follow us into the new; and affect our lives. And bits of the old cling to us to remind us of the way we have come. But that is not the same as saying that we are so held by the past that we can make no significant difference to the future, or that we are always doomed to repeat past follies. Surprisingly, that depressing view is found in one book in the Bible, Ecclesiastes. The somewhat grumpy writer puts it like this:
Vanity of vanities! All is vanity… What does man gain by all the toil at which he toils under the sun? ... What has been is what will be, and what has been done is what will be done; and there is nothing new under the sun.
Whoever wrote that had surely reached that stage in life where there were more years behind him than ahead. He is middle aged or more. Many of us are. Ecclesiastes alerts us to the spiritual danger of slipping into a certain attitude towards life that – what shall we say? - a level of maturity can bring. When we were younger we set off with all sorts of possibilities before us. Then life and its challenges caused us to make choices or forced choices upon us. Now, we are where we are - with our careers, our interests and our families. The temptation is to think that the future can only be more of the same.
When I pray I am taking a very different view. I am shaking my fist at Ecclesiastes, and rejecting the idea that the future is pre-determined, or simply wearisome repetition. To pray is to believe that the road to greater understanding and self-knowledge is still ahead, and that we can yet make a difference for good in our small corner of the world.
Which is why I feel able to wish you a Happy New Year and begin my morning prayers: The old year has passed, the new lies open before us.