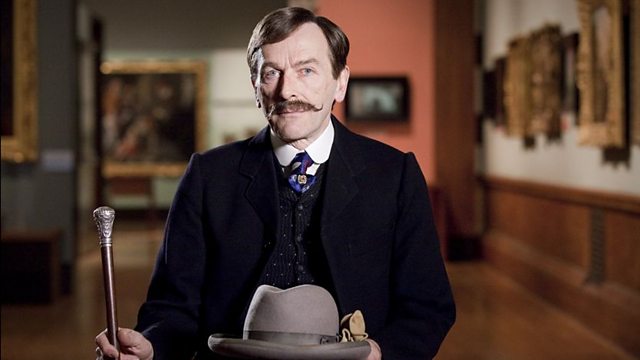 1911: Art Theft in Paris
Louis Béroud, a French painter, turns up at Le Louve to copy the Mona Lisa only to discover she has disappeared.
For many Parisians the most shocking cultural event of the year is the disappearance of the Mona Lisa. It seems impossible that someone has removed her from the Louvre under the noses of the curators, the public, and the guards. But they have. The police suspect that she must have been taken by someone who really appreciates art and try to arrest Pablo Picasso. Unbeknownst to the police, Picasso actually has in his possession some stolen objects from the Louvre – but not the Mona Lisa.
Who could have taken her, and why?

Credits
| Role | Contributor |
| --- | --- |
| Louis Béroud | Matthew Zajac |
| Director of photography | Fred Fabre |
| Director of photography | Neville Kidd |
| Producer | Carolynne Sinclair Kidd |
| Executive Producer | John Archer |
| Director | Dhivya Kate Chetty |