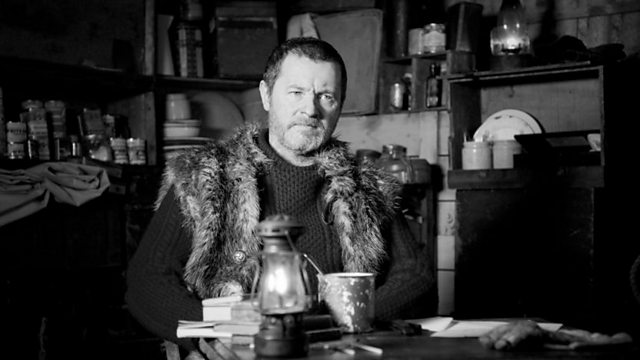 1911: The Conquest of the South Pole
Roald Amundsen tells the story of being the first man to reach the South Pole.
Both the British and the Norwegian expeditions reach Antarctica in January 1911. They both spend much of the year training and preparing for their attempts on the Pole. Amundsen is so keen to steal a march on Captain Robert Falcon Scott that he sets off too early and is beaten back by impossible winds and temperatures of 40 degrees below freezing. In November he tries again, at about the same time as Scott. On the 15th of December Amundsen gets to the Pole – 33 days before his rival. This film tells the story of the race from the point of view of Amundsen, rather than the more familiar perspective of Scott.
Credits
| Role | Contributor |
| --- | --- |
| Actor | Brian McCardie |
| Director of photography | Neville Kidd |
| Animator | Selina Wagner |
| Producer | Carolynne Sinclair Kidd |
| Executive Producer | John Archer |
| Director | Clara Glynn |