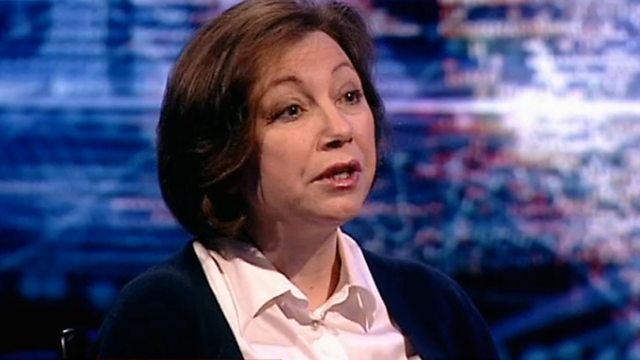 Bassma Kodmani
Ten months after the wave of Arab unrest reached Syria, President Assad is still in power.
Bloody protests continue and there are fears that the country could be sliding into civil war.
But there is little appetite from foreign powers for military intervention.
Sarah Montague speaks to Bassma Kodmani, a leading figure in the exiled Syrian opposition and asks her why foreign intervention in Syria should be an option.
(Picture shows Bassma Kodmani. Credit: BBC)
Last on
Thu 19 Jan 2012
02:05

GMT