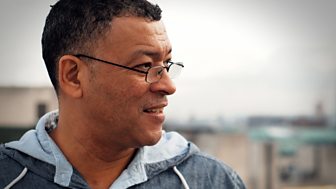 The Fifth Floor
A fresh look at the week's global news from the World Service's 27 language sections, with David Amanor. In any given week the language services across the BBC World Service are producing hours of radio and television and streams of web output: a truly global picture of the world. And now there is a place where you can tap into that talent.

From Russia to Rwanda and Burma to Brazil, presenter David Amanor takes a sometimes playful look at the big issues and surprising stories that emerge in a week of global news.

This is an insider's view on the heart of the World Service looking at how pieces are made, and the stories that enrich and add colour to our understanding of world reporting.
Podcast
Episodes to download
The Fifth Floor (4)
Original insights, playful perspectives and…
Meet the presenter: David Amanor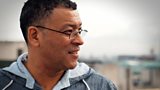 David Amanor presents The Fifth Floor, a weekly programme that revels in the variety and range of stories produced by the BBC World Service's 27 language sections.
David joined the World Service in 1998 as producer and presenter
He was born in Ghana
He plays guitar and formed his first band in England
His first experience of the BBC was a visit to a studio with his punky-reggae band