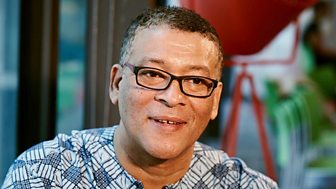 The Fifth Floor
A fresh look at the stories of the week with journalists from our 27 language sections.
Missed this week's programme? Subscribe to hear every episode of The Fifth Floor
Meet the presenter: David Amanor
David Amanor presents The Fifth Floor, a weekly programme that revels in the variety and range of stories produced by the BBC World Service's 27 language sections.
David joined the World Service in 1998 as producer and presenter
He was born in Ghana
He plays guitar and formed his first band in England
His first experience of the BBC was a visit to a studio with his punky-reggae band