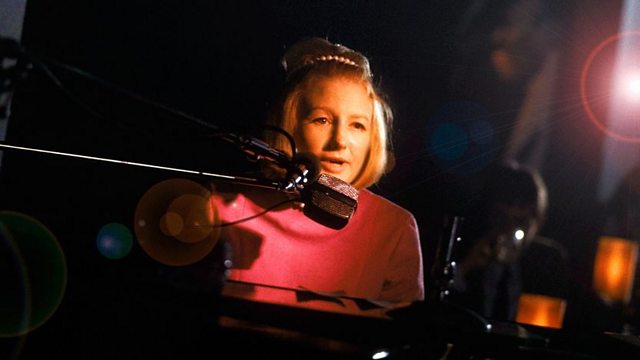 Kylie on Blossom Dearie.
Kylie Minogue pays a personal tribute to Blossom Dearie, a "musician's musician" and a completely unique jazz artist. Dearie was an iconic figure on the cabaret circuit in New York, Paris and London. Kylie met Blossom just before her death and now explores her career with fresh interview material gathered on both sides of the Atlantic.
Born in 1924, jazz singer and pianist Dearie's fragile voice disguised a determined and independent personality which enabled her to achieve decades of success. She was singled out by Teddy Wilson, one of the great style-setters of jazz piano, as one of his favourites. And she still has a strong cult following, due principally to her unique style and a keen sense of humour that remains relevant in many of her songs.
Kylie explores Blossom's career through the boppin' 40s, as she mixed with the likes of Charlie Parker, Dizzy Gillespie, John Lewis and Miles Davis, as a member of the Blue Flames. We also hear from Michel Legrand who played with her in Paris in the 1950s.