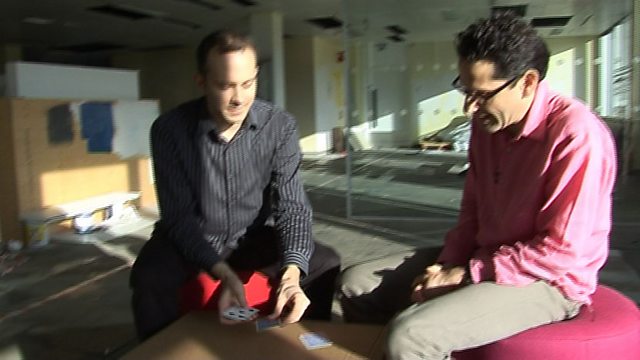 The maths behind the magic
Magician and World Radio Current Affairs editor, Hugh Levinson performs a mathematical magic card trick for Tim Harford. An expert performer, Hugh nonetheless has no idea how it works.
Listen to the full programme to hear Persi Diaconis, magician, professor of mathematics at Stanford University and author of Magical Mathematics explain the maths behind it.
You can listen to More or Less on the Radio 4 website or download the programme podcast.