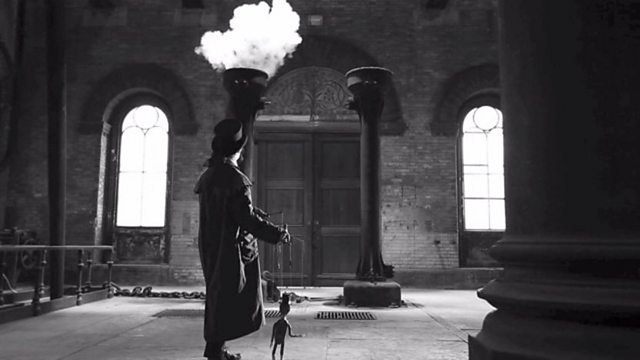 Dickens in London - films and plays on BBC Radio 4
An innovative combination of original radio plays and newly commissioned films, see a set of cross-platform works airing on radio, interactive television and the Radio 4 website. Transmitted from Monday 6th February (10.45am am) on Womans Hour and simultaneously via the Red Button and online.
Five of Dickens's journalistic essays were adapted by Michael Eaton to form five Radio Plays depicting Dickens's impressions of London and forming a biographical portrait. Film artist Chris Newby responded to the plays and created this arresting, powerful and highly distinctive work that incorporates animation, puppetry and contemporary footage.
A collaboration between Film London Artists' Moving Image Network (FLAMIN), BBC Radio 4 and BBC Radio Drama in association with Arts Council England.
Film clip courtesy of Dan Films.