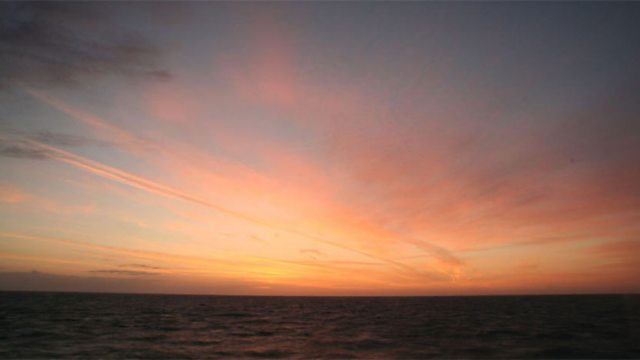 Thought for the Day - Rev Rob Marshall
Good Morning
In the various nativity plays and carol services I have been involved in so far, there is one verse which has kind of stuck out this year each time I have heard it.
St Luke reports that after the angel had visited Mary in Nazareth she "was troubled at the angel's saying and cast in her mind what manner of salutation this might be?" I love that phrase. What manner of salutation this might be?
The way we greet or message each other has changed beyond recognition in the past decade. A survey this week revealed that 1 in 4 people won't be sending Christmas cards at all because they are too busy, postage is very expensive and cards are hardly sustainable.
Instead, for many, there will be [once again] that moment on Christmas morning and, in particular around Midnight at New Year, when the mobile phone networks only just cope with the plethora of greetings sent between continents as messages are exchanged in there millions.
It's hard to argue that whilst electronic greetings might not be traditional they are highly responsive, personal and up to date.
Mary's honest response to the message from God via the angel underlines quite forcefully that it is not only the message itself, but its content, the method we employ and the overall appropriateness of what is said which all comes to bear on how it is received.
The content of the message to Mary was clear: The angel greets Mary. He says she is highly favoured. He tells Mary that the Lord is with her. And then he announces that Mary is blessed.
The method which was employed was unexpected. Instead of loud trumpets and the manifestation of a glorious Messiah, God chose this most personal and unexpected of messages.
And as far as appropriateness is concerned, it certainly put Mary on the spot. The church's devotion to Mary is rooted in her acceptance of God's message for her own life despite her questions and reservations which she honestly and openly articulates: what is this? How can it be?
Every day when we send messages or greetings, we have to make choices. What shall I say? How shall I say it? And, perhaps most controversial of all, how appropriate is what I am going to say.
As the Christian Church prepares to light the 4th Advent candle tomorrow it is worth noting that all of this came to pass through a message which people have discussed and debated ever since. Casting in our minds what manner of salutation this might be is the challenge of the festival which lies ahead.