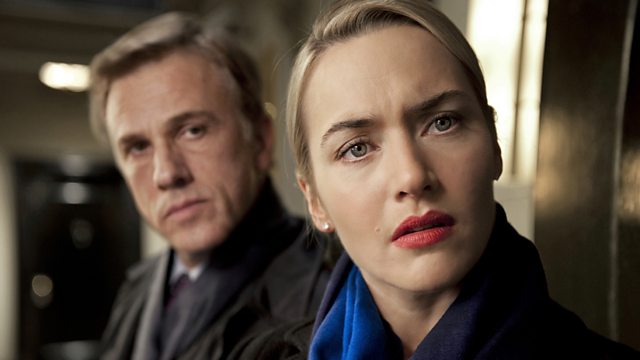 07/01/2012
The best of the world's arts, film, music and literature brought to you every day. Presented by Harriett Gilbert
Barrington Watson
Barrington Watson is 80 and as his country turns 50, the painter has a retrospective at Jamaica's National Gallery. He reflects on his deep love for his island, its people and above all painting
Latin America
As a powerful new bloc of nations stretching from Mexico to Chile takes shape we take the cultural pulse of Latin America.
I am Eora
Wesley Enoch, the pioneering indigenous Australian director, talks to Lawrence Pollard about his world premiere production I Am Eora, exploring Sydney's aboriginal cultural heritage.
War Horse and Carnage
Critic David D'Arcy reviews two new cinematic adaptations of plays, Steven Spielberg's World War 1 drama and Roman Polanski's dark comedy. Picture shows Kate Winslett and Christoph Waltz in Carnage.
The World's Favourite TV
In our series about the most popular television around the world we travel to India where melodramatic soap operas are gripping viewers.
Noo Saro-Wiwa
Travel writer. and daughter of Nigerian environmental activist Ken Saro-Wiwa,, talks about her impressions of Nigeria and why she now hopes to live there again.
The Puppini Sisters
Recreating the close-harmony stylings of 1940s girl groups like The Andrews Sisters, their new album is an assortment of tunes from the golden age of Hollywood
Last on