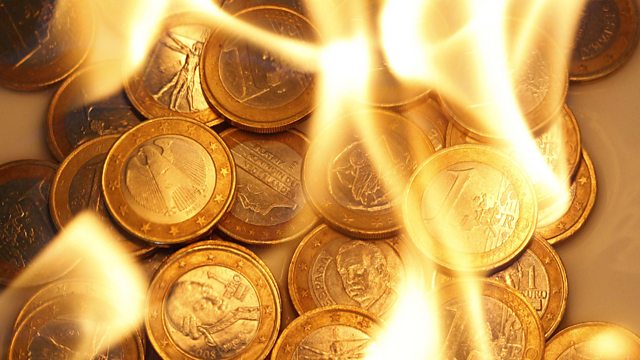 State of the Global Economy
The Eurozone is fast becoming the twilight zone - too big to fix, too big to fail - its members desperately papering over the cracks.
The problem is the travails of the world's richest economic bloc threaten to destabilise an already fragile global economy.
Stephen Sackur speaks to three leading analysts of the European and international economic picture and asks how long will the world be haunted by Europe's demons?
THE PANEL
Gerard Lyons - Chief Economist at Standard Chartered
Vicky Pryce - Senior Managing Director of FTI Consulting
Holger Schmeding - Chief Economist at Berenberg Bank
(Image: Euro coins in flames. Credit: Reuters)
Last on