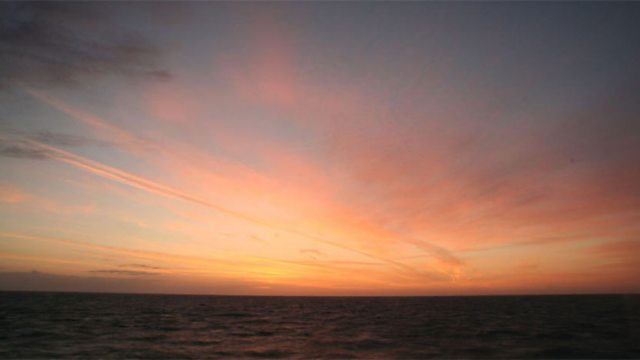 Thought for the Day - Rt Rev Lord Harries of Pentregarth
Good morning. I once paid a pastoral visit to some almshouses, in one of which an elderly clergyman was living. I didn't know anything about him, so when I knocked on the door to say hello, I was reluctant to say "Are you married or on your own" so slightly tongue in the cheek I said "Do you have a partner". "Oh Bishop", he replied, "has it come to this?" In fact partner is rather a good word. It implies a close, collaborative and mutually supportive relationship, and it is good that same sex couples are now able to register them as civil partnerships if this is what they want. Yesterday the House of Lords was packed for a long debate on new regulations which allow such civil partnerships to be registered on religious premises if, but only if, the church in question has chosen to allow them to take place.
The idea of people of the same sex in a deep relationship for which they thank God is not such a new idea as some think. There is a 17th century memorial in the chapel of Gonville and Caius College in Cambridge erected for a Thomas Legge by his friend John Gostlin which shows a heart of flames held aloft by two hands and the words below "Love joined them in living. So may the earth join them in their burial. O Legge, Gostlin's heart you have still with you." That is just one of a number of pieces of evidence that show such sentiments. The great Cardinal Newman, for example insisted on being buried in the same grave as his valued friend Ambrose St. John. He described this as "My last, my imperative will..This I confirm and insist on."
It is of course a mistake to understand that relationship of Newman and others like it in 20th century terms. They valued sexual abstinence and chastity in a way our culture finds strange and through 21st century eyes everything is saturated with sex. What is not in doubt is that there once used to be an elaborate church ceremony for what the Greeks called adelphopoiesin which literally means "making brothers" which some have translated "same sex unions".
This is of course a very divisive issue for the churches, and yesterday the focus of the debate was whether there is enough protection for churches who, on scriptural grounds, do not want to allow their premises to be used to register civil partnerships. The clear mood of the house was that there is such protection. No church is legally obliged to hold such ceremonies and a legal case against them on equality grounds would fail at the first hurdle. But for those churches and synagogues that do want to hold them, and even more for those couples who want to commit themselves to one another before God, there will be gratitude that this is now possible.