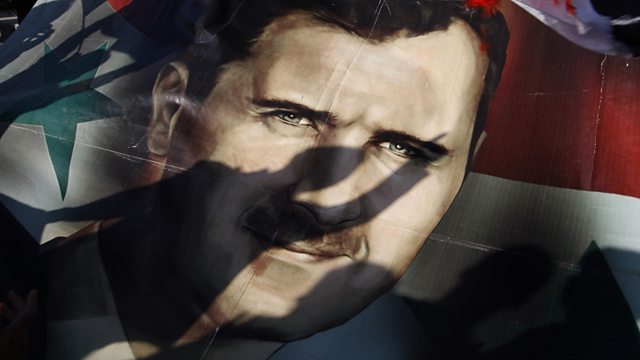 The BBC's Middle East editor Jeremy Bowen hears from some of the people who have witnessed the repression of Bashir al-Assad's regime in Syria.
An activist describes his attempts to make the rest of the world aware of the violence being meted out to protestors.
From the comparatively safe haven of his apartment in Beirut, he describes the efforts made to smuggle out evidence of brutality.
A protestor recalls being subjected to endless torture sessions by the secret police, "The worst thing ever was hearing the young women pleading for their virginity when they were being raped.
"They would say 'Please leave me alone. I'm a virgin'.
The other prisoners would start yelling and beating on the doors, hoping that the guards would give up and start beating them instead, but they just carried on".
A deserter from the Syrian military describes how his unit was ordered to fire on protestors.
He was threatened when he refused and eventually fled across the border into Lebanon where he is being harboured by sympathisers.
(Image: Shadows of Syrians are reflected on a giant poster showing President Bashar Assad, during a supporting rally in Damascus. Credit: Associated Press)
Last on
Thu 22 Dec 2011
20:32

GMT
More episodes
Next
You are at the last episode