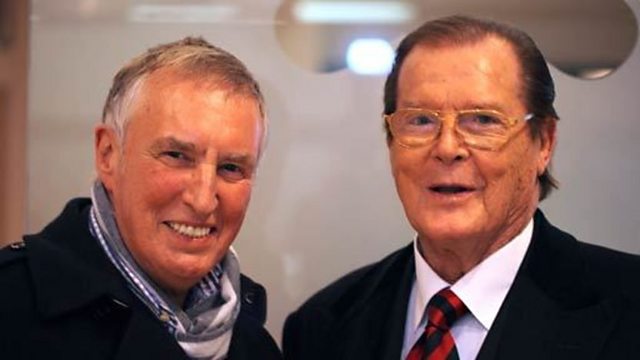 Johnnie Walker Meets Sir Roger Moore
Johnnie meets a film icon from the 70's and a much-loved 007, Sir Roger Moore.
He started the 70's riding on the back of his huge success in the TV series 'The Saint', joining 'The Persuaders' with Tony Curtis in 1971.
In 1973 he was cast in his most famous role, the new lead in the James Bond franchise taking over from Sean Connery. Throughout the 70's Moore starred in much-loved classics including 'Live and Let Die', 'A View To A Kill', 'The Spy Who Loved Me' and 'Moonraker'.
Often cited as the best loved James Bond; Sir Roger was the perfect debonair play-boy with his risque one-liners and his constant supply of gadgets. Sir Roger, or Roger as he prefers, is in his usual self-deprecating form as Johnnie asks him about playing our favourite Secret Agent, from his favourite Bond girl to whether he did his own stunts. Johnnie also wants to know how the son of a policeman from South London got that cut glass aristocratic accent, what it was like driving that White Volvo 1800 in 'The Saint' and his continuing work with Unicef for which he was Knighted.