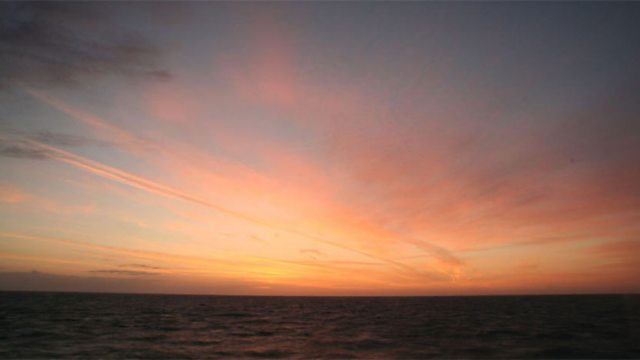 Thought for the Day - Rev Rob Marshall
Good Morning
Permanent isolation is rarely, except in extreme circumstances, a good thing for the human psyche. Whilst we all crave, at times, temporary retreat or sanctuary from the responsibilities and realities of everyday life, engagement with the wider world and community is pretty much the norm.
Stories of solitary confinement or being physically lost fascinate us. How would I cope, so cut off or confined? I have visited people in solitary confinement and went home haunted by the physical reality of human loneliness. I've also, like many of you, been temporarily lost in the middle of absolutely nowhere: the desire to find your way back is intense? Did anyone notice my temporary isolation?
In France, for a few days during the past week, I have never felt so isolated as a British European amongst some of my French friends. As my storm tossed ferry in force 9 winds rocked into Portsmouth Harbour on Wednesday, suggestions of British isolation were blowing everywhere in the French media. Even at times of crisis such as these, some French commentators were declaring, the isolated British care only about themselves.
Much of the analysis of Britain's position at the Brussels summit has been unfair. I'll leave the political analysis to the experts but I'm more concerned with various peoples' assessment of how Britain seems to have become so isolated in terms of European history since the 2nd world war. The much referred to bulldog spirit served this nation well in the face of evil and tyranny and delivered freedom in the face of atrocities beyond our imagination. But these are very different, extraordinary times.
Commentators seem to be arguing this morning that there is enough evidence to suggest that we do need to find a unique balance between the radical alternatives of isolation and integration: of playing our part and protecting the national interest.
Many great spiritual writers, amongst them the desert fathers, who embraced solitude, have a reoccurring theme of the need to withdraw to get a true and proper perspective – only then to return to the world - stronger and better equipped to deal with the world's problems.
In the great Hebrew wisdom contained in the Proverbs, which I increasingly appreciate, we are told that "Whoever isolates himself seeks his own desire; he breaks out against all sound judgment." And that's the challenge facing our nation at this time. It's a fine line between self-protection and lacking sound judgement – when none of the choices are easy.
Isolation can uniquely, for a time, build up an individual before then becoming quite scary and even undesirable.