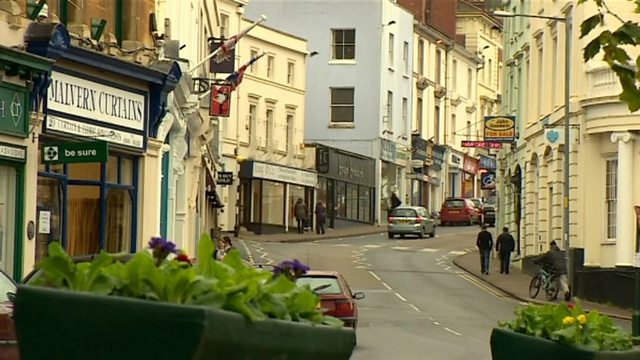 Boundary review fears for loss of 'identity'
The West Midlands is due to lose 5 MPs following a review of constituencies by the Boundary Commission for England.
Cath Mackie visits Malvern where the town could be split in half.
She discovers a new constituency that would cross the Herefordshire-Worcestershire county boundary.