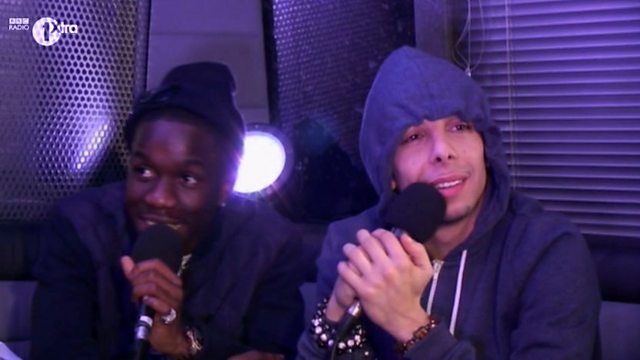 Dappy and Tinchy chat to MistaJam
Dappy and Tinchy Stryder chat to MistaJam fresh off stage from performing at 1Xtra live.
Featured in...
Performance and backstage videos from 2011's 1Xtra Live tour

We offer exclusive coverage from some of the best events in the world.

All the most exclusive interviews from the world's biggest movie stars and artists.