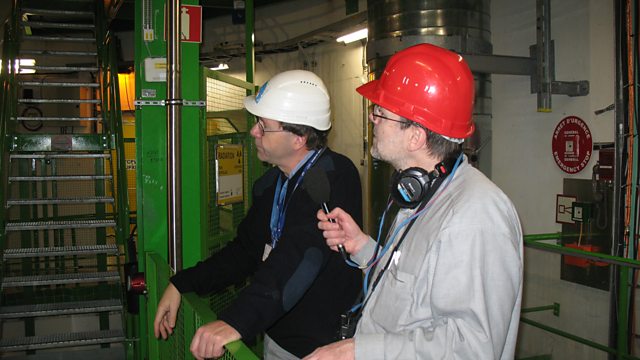 19/12/2011
The Higgs particle is the final cornerstone of scientists' model of the material universe. The Large Hadron Collider at CERN was built so researchers could discover it.
Last week, they announced a partial sighting – the ghost of a Higgs particle hoving into view in their plethora of data. But it could be just a phantom, and may start to fade with more data next year.
Roland Pease meets the scientists who are chasing this legendary particle, and gets exclusive access to the preparations for next year's experiments.
Last on
Boxing Day 2011
03:32

GMT