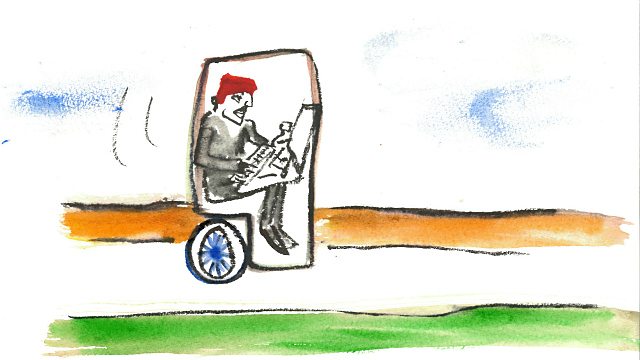 The future of the car
The world's love affair with the car has been a defining feature of the 20th century.
There are more and more of them, a billion cars so far, with projections of there being over two billion cars on the road within two decades, unless consumers and designers decide to embrace an alternative.
So is the car culture now at a critical crossroads?
Will it remain a status symbol we all aspire to, the world over?
And can new car designs, especially for the emerging car markets in India and China, overcome problems of pollution, road safety and over crowding?
Expert opinion from car designer for India, Rohan Saparamadu, Californian transport adviser Professor Daniel Sperling and British authority on social attitudes to travel Professor John Urry.
Illustration by Emily Kasriel; The single-seater car as an office on the road to India's future.
Last on
Sun 18 Dec 2011
09:05

GMT