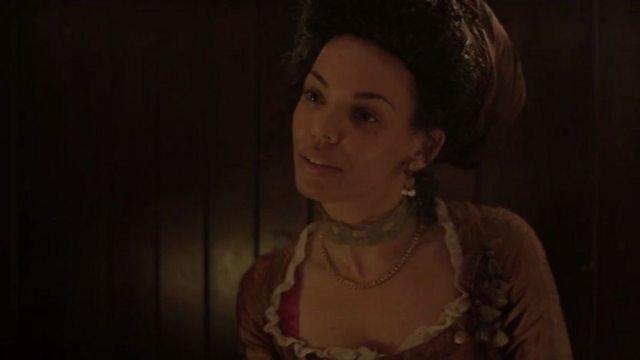 Love or honour? It cannot be both.
Luisa Calderon, her ankles chained is dragged by her neck. Southouse explains that she has been tortured by the Governor General of the former slave colony, Trinidad. Vallot pulls the rope tight around Luisa's wrist. She gasps in pain.
George shows Garrow and Southouse a newspaper reporting the torture. In the court of chancery, Lady Sarah tells Sir Arthur that she should have claim to the child she laboured long and hard with. He accuses her of abandoning Samuel, she accuses him of stealing her son.
Luisa enters the court, she explains that she was cruelly treated by General Picton and wants him to pay. From the dock, he glares at her. Luisa dares Garrow to stand up for her. A weak Southouse asks Garrow to explain what he's done.