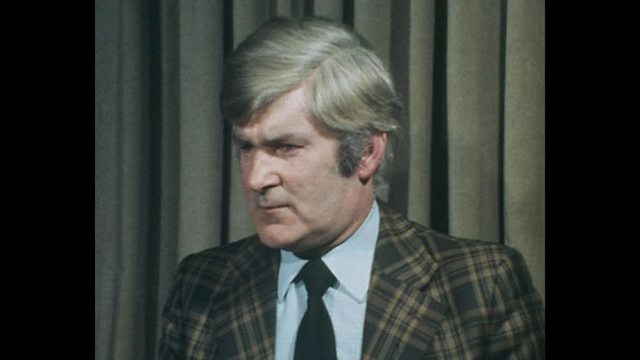 Loyalist John McKeague wants 'special category' status reinstated
Reporter Brian Walker asks loyalist leader John McKeague to confirm two assumptions: was violence at the weekend a response to Secretary of State Merlyn Rees' ending of 'special category' status and, was it organised by the Ulster Loyalist Central Co-ordinating Committee? Following the Ulster Workers' Council strike, the ULCCC acted as a forum for loyalist paramilitary organisations.
McKeague clarifies the situation. The violence was not organised by the ULCCC but by the Ulster Army Council (UAC, a grouping of loyalist paramilitary organisations, that was formed in December 1973 and played a role in building support for the Ulster Workers' Council Strike in May 1974). However he denies that the UAC had been responsible for the burning of a bus.
McKeague says the ULCCC and the UAC have been playing a very constructive role over the past six months: "In trying to direct that we get back on to a political normality before anything else happens; for if we have political stability then we can go forward to get all the other things into proper perspective".