Kieran Nugent talks about 'political status'
Duration: 02:13
Robin Denselow's report begins with images of the Falls Road in Belfast. Former republican prisoner Ciaran Nugent [Ciaran is Irish for Kieran. Mr Nugent was better know as Kieran] lives in a side street off this road. When Nugent arrived at the Maze prison in 1976 he refused to wear prison issue clothes in protest at the ending of 'special category' status for prisoners convicted of crimes related to the political and social turmoil associated with the 'Troubles'. The 'blanket' protest had begun and eventually it escalated to the 'no-wash' protest and now, a hunger strike.
Nugent tells Robin Denselow that when the British government referred to them as 'special category' prisoners between 1972 and 1976, they were recognising them as political prisoners. By ending 'special category' status they were letting the world know that there is no political conflict in Northern Ireland.
Nugent, who was imprisoned for hijacking a vehicle, tells Denselow: "The British government have declared war in this country and there is a war going on in this country. We believe we are in there [prison] for political reasons".
Available since: Fri 18 Nov 2011
Credits
Reporter

Robin Denselow
Participant

Kieran Nugent
This clip is from
Comprehensive coverage of the day's important national and international news stories.
First broadcast: 27 Oct 1980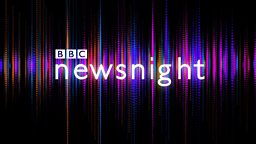 Featured in...
Maze prison inmates protest for the restoration of special category status.
More clips from 27/10/1980