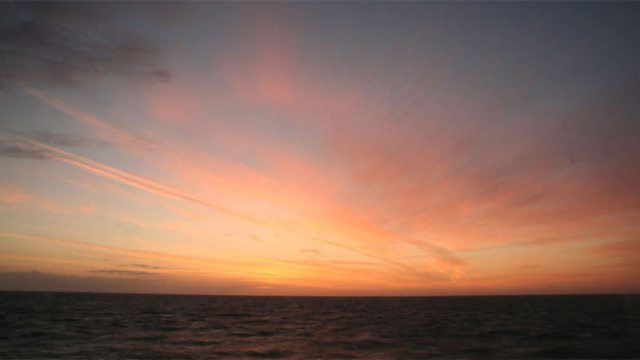 Thought for the Day - Abdal Hakim Murad
In the small hours of yesterday morning, police broke up a protest camp near Wall Street. Later on, the OECD published grim forecasts of a further slowing in the global economy. Greece has been bailed out again, but Italy's debt is in the danger zone.
The bad news keeps on coming, and one has to wonder whether the global economy is just in recession, or whether we are facing complete meltdown. To my annoyance, I can't work it out. Most of the jargon transcends my understanding: derivative trading, the multiplier effect, capital adequacy ratios – on none of these subjects would I dare to open my mouth. But I know that something critical is underway, and that the risks are immense.
Austerity, we are told, is the only way out. And we hope that this will not generate the kind of unemployment that will further burden society and government, and lead, perhaps, to unrest. Governments need to spend less, and offer banks and economies the chance to recover.
A faith perspective, of course, should be happy with this: after all, the founders of the world religions were hardly conspicuous consumers. The prophet of Islam was hungry almost all of his life, and the lives of saints around the world bears witness to religion's useful ability to help us tighten our belts, knowing that our net worth is defined by our virtues, not our spending power.
But I don't think it can stop there. I have a deep worry about the culture which seems to have allowed our current misery. It's not primarily about how much we buy, but how much we borrow. A killjoy war on shopping is not the way to solve the present crisis. Instead, I think we need to think more about the cash in our hands. How much of it is ours to spend?
Whatever our politics, we know that being in debt is bad. And we can see, with unease, how deeply in debt we have now become. The average UK household is in debt to the tune of almost sixty thousand pounds. It's culturally normal for us now to borrow to buy: whether it be a car, a kitchen, a holiday, or an education. Sometimes we have no choice.
The dangers of this are apparent to anyone who has received one of those gut-wrenching letters from a building society or a debt collection agency. But more profoundly, I suspect that a world economy which generates growth and wealth on the back of massive indebtedness is inherently unstable, being built not on assets, but on promises.
The Prophet of Islam prayed like this: 'Lord God, deliver us from oppression by the powerful, and from the triumph of debt.' It's a prayer which reminds me of the value of human freedom, but also of the duty, upon lender and borrower alike, to work for a world in which debt shrinks, rather than grows and grows.