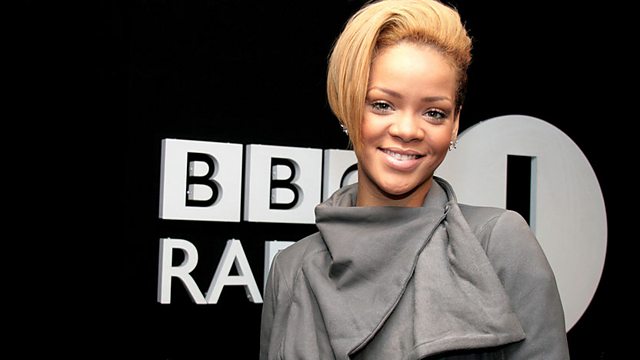 BBC Radio 1's Stories - Bad Girl Done Good: The Story of Rihanna
Robyn Fenty, or Rihanna as she is more commonly known these days is one of the biggest names in showbiz, not only is she about to release her 6th Studio album 'Talk That Talk' but she is currently the face of a major jeans company, has launched her own fragrance, acted alongside Liam Neeson and graced the front-page of UK Vogue. But life wasn't always this glamorous for Princess Ri-Ri.
Growing up with her two younger brothers in Bridgetown on the Caribbean Island of Barbados, Rihanna witnessed first hand her father Ronald's abusive treatment of her mother, who would go on to raise her three children single-handedly after Ronald's problem with drugs forced them to divorce. Having sung from the age of seven Rihanna escaped from her problems at home through music, spending her lunchtime's at school pretending to be Destiny's Child and Lauryn Hill. But in 2005, everything changed…
Spotted in an audition by a music exec whilst on holiday Rihanna was signed by Jay Z to Def Jam records within hours of her audition. She seemingly hasn't stopped since, and now - 5 years later - she has 6 albums under her belt. From the stratospheric success of 2007's Umbrella to her recent run in with a farmer in County Down, Rihanna has made headlines for much more than her music. But it is this unapologetic determination to do things 'on her own terms' that has made her such an icon.
In this extract Scott Mills hears from those she's met on the road to success, in order to uncover the good, the bad and the downright saucy sides of the bad girl who did good.
Produced by Jade Hutchinson for Wise Buddah.