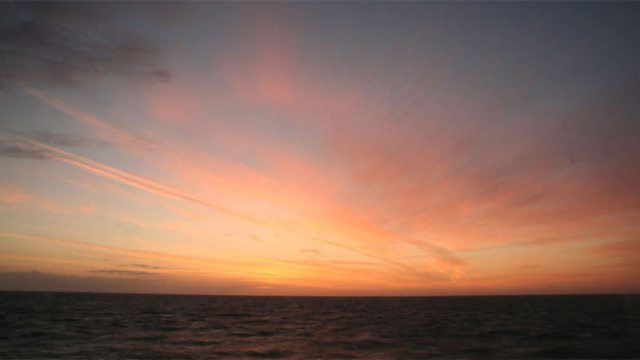 Thought for the Day - Rt Rev Graham James
Good morning. There's been a resurgence in recent years of the observance of the two minutes silence today, Armistice Day. Offices, shops, cafes and schools all fall silent in increasing numbers. Such remembrance of our war dead even finds new modes of expression. While the traffic on the roads doesn't stop any more, virtual traffic on Twitter reduces considerably. And we do all this as well as keeping two minutes silence again on Remembrance Sunday. The power of corporate silence can be spine tingling as anyone will testify who's been at a football ground when it's happened. Even the controversy over football players wearing poppies for an international match shows that our remembrance traditions run very deep.
As far as I can discover, no such tradition of national silence pre-dates the anniversary of the end of the First World War. No-one seems to have thought of it before.
The initial suggestion came from an Australian soldier and journalist, Edward Honey. He disliked the merry making, dancing and partying which greeted the armistice in 1918. He feared a repetition. So he wrote to the London Evening News and suggested five minutes of national remembrance:
"Church services, if you will," he said, "but in the street, the home, the theatre, wherever people chance to be, surely in these five minutes of bitter sweet silence there will be service enough."
Later Sir Percy Fitzpatrick, a South African, made a similar suggestion. This very British institution wasn't a home grown initiative at all, though it took the endorsement of King George V to set it on its way.
Bitter-sweet silence. For victorious nations in war to keep silence is a sort of victory in itself – a victory for sombre reflection, for shared compassion, a time to focus on loss alongside gratitude for freedoms won. Many people were convinced in 1918 that the scale of the sacrifice deserved long remembrance. Victory was bitter-sweet.
Perhaps it's no surprise that the Christian traditions which most value silence are often among those most active in promoting peace. It seems to apply in other religions too. Think of religious communities with so much silence in their lives. Or the Society of Friends, the Quakers, whose meetings for worship are largely conducted in silence. They are dedicated peace makers. Standing before Pontius Pilate and a hostile crowd Jesus was silent. We're not often argued into peace. That's why today's observance has such power. We find a deeper unity with others when we're silent with them. If we'd been brave enough all those years ago to have five minutes silence instead of two, today's great observance might have had an even more profound impact on us.