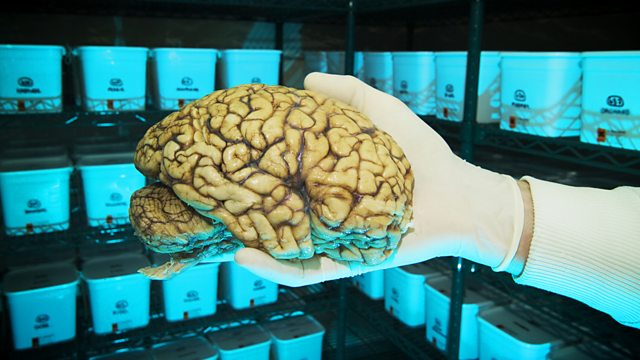 Episode 2 - Vilayanur Ramachandran
Vilayanur Ramachandran has been called the Marco Polo of neuroscience.
How do you cure excruciating pain in a limb that no longer exits?
Professor Ramachandran's extraordinary low tech solutions have completely alleviated phantom limb pain for many people and present possibilities for the treatment of conditions like autism.
He is the Director of the Center for Brain and Cognition at the University of California, San Diego.
Join him in conversation as he demonstrates some of the simple experiments which reveal hidden truths about all of our brains.
(Image: Human brain held inside a room in a brain bank. Credit: Science Photo Library)
Last on