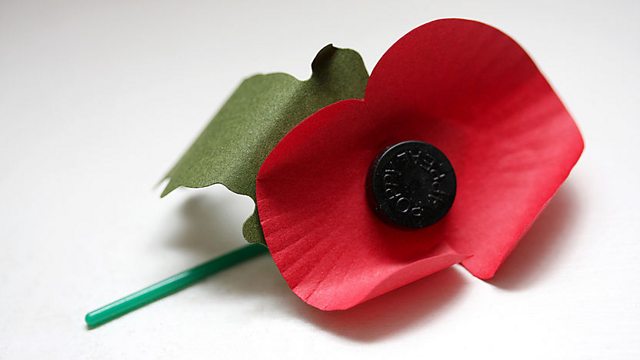 Commemorating Armistice
It's Remembrance Sunday and Bob Dickson reports on the importance to honour not only those who've died in battle, but also those who've suffered life changing injuries. Sergeant Gary Jamieson talks of loosing both legs and an arm in Afghanistan and what inspired him to keep going.
When she was General Secretary of The Church of Scotland's Guild, Alison Twaddle spent over a decade doing, in her words, everything possible to champion the marginalised in Scotland and beyond. And just over two years ago she got some unexpected personal news that changed her life. Alison talks about her diagnosis, her life and her faith.
BBC 2's award winning comedy 'Rev' is back for a second series Cathy hears from its co-creator and writer James Wood about the show's inspiration and from actor and stand up comedian Miles Jupp who plays the unbearable pedant Nigel .
Plus the early years from 0 to 3 are hugely important in a child's development; Psychologist Suzanne Zeedyk explains why sometimes that message is difficult for parents to take on board.